Who Am I?
Having been born and raised in Walthamstow in East London, I have now worked in The City and Canary Wharf for more than 38 years. In that time, I have seen this part of London change from the derelict blocks of the 1960s to an enterprise zone in the 1980s and the financial hub that it is today.
Around that however, I have also seen how the community has often struggled, facing challenges that impact all of us, from poverty to mental health problems, infrastructure and development. As my career has developed, starting as an indentured apprentice in the electrical industry to being a director of development for the Canary Wharf Group, and today as managing director of development for Hudson Advisors responsible for development projects in the UK, Ireland and across Europe, I have learned insights and understanding into how communities work and what they need to thrive.
My career has taken me from illuminating the world famous Christmas Tree in Trafalgar Square, to leading redevelopment projects in the City of London. For example, I worked on Bracken House in the 1980s, Drapers' Gardens in the 2000s and more recently on 20 Fenchurch Street, otherwise known as The Walkie Talkie together with more than 20 years at Canary Wharf, helping to regenerate the derelict docks to the thriving complimentary business district it is today. I've also worked around the world, on developments in France and Germany, Saudi Arabia and Indonesia. It is both those personal and professional journeys that have shaped my desire to serve the community and to help bring about a successful and inclusive future for all.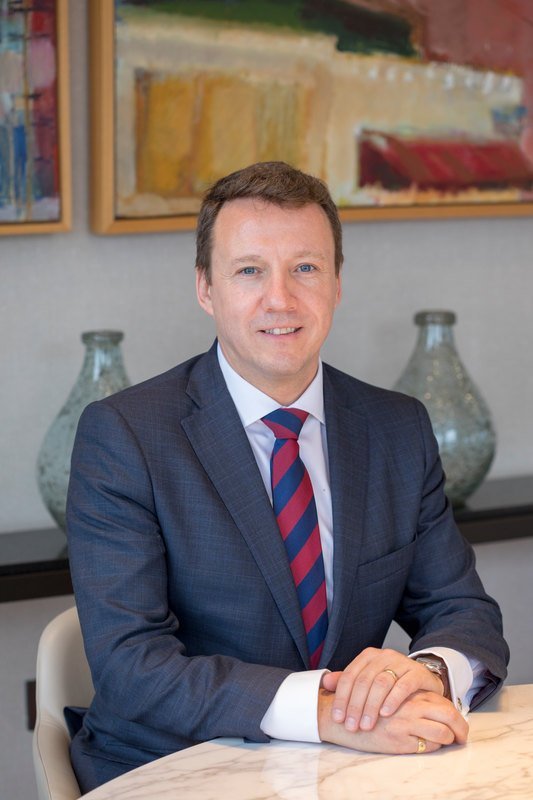 Through my work I am privileged to be able to put my experience, expertise and network to positive use for the community. This is what I have striven to do in voluntary roles where my professional skills and personal interests can be best used in public service. To date, I have done this as a Freeman of the City of London, by being on the Court of the Worshipful Company of Lightmongers, as a Justice of the Peace and as a Mental Health First Aider supporting colleagues and peers.
I am have been a Director of the City Property Association, which seeks to lobby for productive change in the way we develop the city; an Ambassador for the East End Community Foundation which strives to eradicate poverty in London; Vice President for The Story of Christmas Appeal which aims to tackle homelessness in London; and a Member of the Independent Advisory Group (IAG) for the City of London Police, which advises on the function as and policies of the Police.
I still maintain my City of London Corporation links and serve as a board member on the Lord Mayor's Appeal, a charity that helps to focus volunteering and charitable giving in the City of London.
Each of these speak to concerns that I am personally passionate about and that I see as inhibiting the quality of life for all in the City. Such concerns include reducing the stigma surrounding mental health problems, alleviating poverty in London, and encouraging businesses of all sizes to work together to help drive collective prosperity through design and careful planning and investment. My goal is to seek proactive solutions to everyday concerns for the long term success and enjoyment of London and its community of business owners, occupiers, retailers and residents.
At the middle of the 20th century my great grandfather worked on the docks in Canary Wharf, and it is amazing to me that a couple of generations on I was part of its development and regeneration.
Andrew's latest blog posts